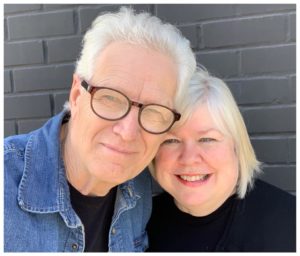 BOBBY AND DOT CHANCE, the Founders and Directors of J316 Global Rescue, have been ministering on the front lines for Jesus since 1981.
Formerly known as Streetwise Ministry, they have faithfully answered God's call to the lost, broken-hearted and forgotten people on the streets of America, as well as the world for over 35 years. Based in Los Angeles, CA for decades, J316 has located to the Dallas/Ft. Worth area in Texas and are establishing the J316 Global Rescue World Headquarters. This ministry headquarters is a missionary launching pad and training center equipping people for front-line missionary evangelism around the world.
J316 also leads teams on missions trips around the world, many times to the world's darkest, most dangerous places. Currently, the main focus of J316 Global Rescue is to be first responders and international missionary rescue workers that go to devastated areas following natural disasters such as an earthquake, hurricane, typhoon, tornado, flooding or any catastrophic event where the love of Jesus is critically needed. It has been said, "J316 Global Rescue runs to the chaos."
Bobby and Dot Chance lead J316 Global Rescue in following Jesus' Great Commission to "Go into all the world and preach the Gospel to every creature." J316 Global Rescue is a faith-based front lines ministry that depends on the prayers and support of caring friends.
Bobby & Dot Chance have been married since 1972, raised three beautiful daughters and are enjoying the love from three awesome grandkids.